Words That Light
Imagine, one day, being presented with an idea instead of directions. Our daily lives are riddled with guides, barriers, and rules cast upon us like warning signs on a highway, What if we could physically shift those moments and messages in a way that helps us navigate the world through words that light.
Words That Light is a project that will transform classic solar powered road work message boards physically using the light of the sun to light up short-burst poems that will surprise, delight, and inspire people as they go on their way during the week of Light City.
With the Light City team, we identified heavily trafficked areas entering and exiting downtown and flip these signs that we identify as headaches into reflective messages that help us imagine our human potential.
Light is a symbol of life, inpiration, and transformation.
Let's bring it to people where they need it – and least expect it.
Want to Submit Your Own Words That Light?
Download this interactive pdf, read the instructions, fill it out, and and send in your submission to email hidden; JavaScript is required. During the festival, one of these LED boards will be roving to different library locations throughout Baltimore each day of the festival, and maybe your words might be on it. Submission will be collected, curated, and selected LED poems will be inputted into the signs.
If you're looking for a printable pdf of the project description, download that here.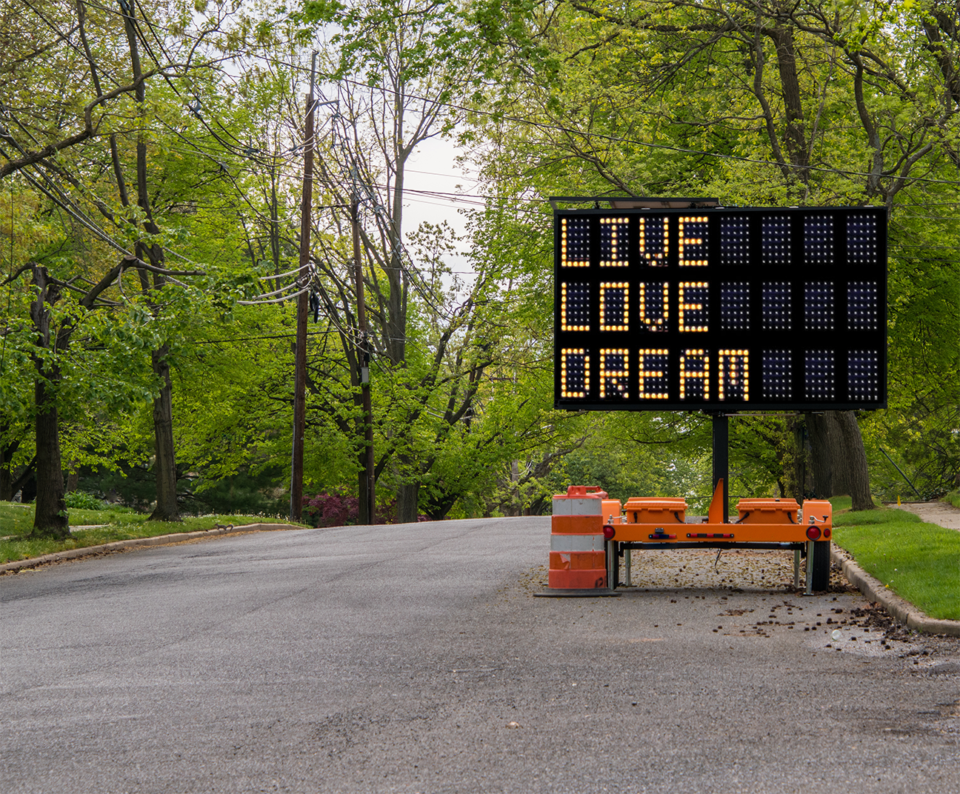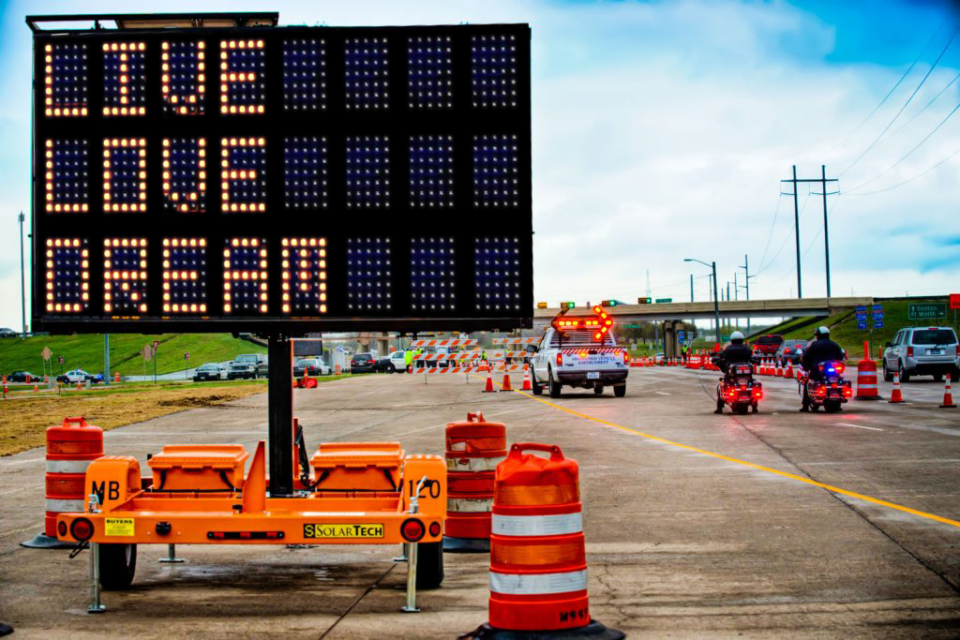 The Word That Light project is brought to you by Peter Quinn and Todd Evans. It was commissioned by Baltimore Office of Promotion and the Arts for the 2019 Light City / Book Festival in Baltimore.
About The Artists
Peter Quinn and Todd Evans are collaborators on commercial projects and experimental media. They both bring a unique but disparate lens to their work that meets at the convergence of public engagement, multimedia, and storytelling.
As a creative director of 20+ years, Peter sees his role of creative director not only as a communicator, influencer, and strategist, but as a cultural agent and social provocateur. Peter is interested in pursuing ideas that can change minds, shift beliefs and attitudes, and inspire people to act. Having shown his work internationally as a visual artist and musician, Peter feels there's a tension and space that exists between creative marketing and experimental art that deserves to be explored. He is currently prototyping a new company called Supermade.
Todd Evans is known for his artful and strategic approach to storytelling and his desire to do it for the right reasons. Having worked in the film industry as a director of photography, editor, and producer, he is known for being a go-to guy to get great work under extraordinary conditions. He is currently working as the manager of production and post-production at the MICA / JHU film center in Baltimore. 
Submit any questions, interest, or submissions to email hidden; JavaScript is required